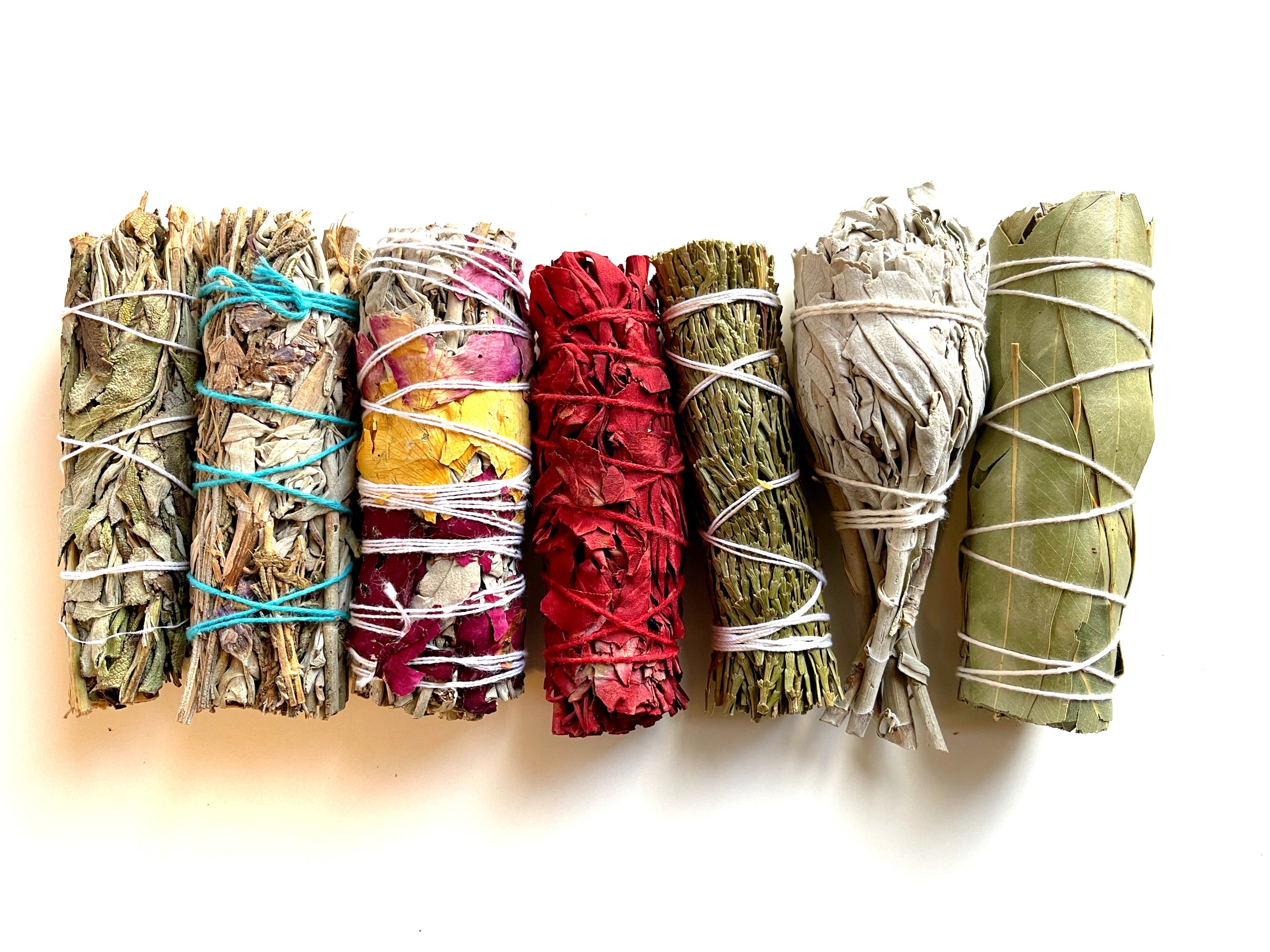 Cleansing Herbal Sticks
Sale price

$3.00
Regular price
(/)
Smoke cleansing is a wonderful way to remove stagnant energy from any space. It also can prepare a space for ritual or meditation. We offer a wide varity of herbal bundles, Eucalyptus, Cedar, Mugwort and so on. Here are the qualities of each bundle we offer.
Eucalyptus - Eucalyptus exudes a relaxing, peaceful energy. This smoke cleansing wand is perfect for charging your space with contentment, desires for good health, and balance in all parts of your life.
Cedar - Cedar is a medicine of protection. Used often to cleanse a home or to protect an individual, place, or object from negativity.
Yerba Santa - The "Holy" Herb or Mountain Balm. Yerba Santa is used in ceremony for spiritual healing and purification. Uplift and release the emotional pain within your heart chakra.
Mugwort - Mugwort brings clarity and develops/deepens psychic abilities. It is also known as "dream weed" for its unique ability to stimulate dreams. It is renowned as a smoke cleansing herb for its subtle, sweet scent and dream-inducing qualities.
White Sage - White sage helps purify your space and bring calm and blessings to your life.
Dragon's Blood White Sage  - The Dragon's Blood is a resin of power and protection, as well as luck, love, purification and courage, and is added to the sage to help increase their potency and power.
White Sage with Rose - Aromatic white sage and multi-colored rose petals to bless and protect your sacred space or those around you with the virtues of love, strength and power.
Choose options